From Washington D.C.
Featuring
Director, Free Trade Initiative, National Taxpayers Union
Senior Advisor, International Policy, American Petroleum Institute
Associate Director, New Mexico Center for Energy Policy
Hosted by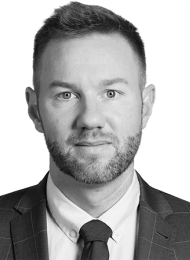 Fellow in Energy and Environmental Policy
Description
Last year, U.S. Trade Representative Robert Lighthizer notified Congress of the Trump Administration's intent to modernize the North American Free Trade Agreement (NAFTA). After several rounds of negotiation among the United States, Canada, and Mexico, many critical issues remain unresolved.
Opportunities abound for negotiating a better NAFTA. As the Trump Administration pushes for modernization, one commonsense policy area that should be preserved and improved is energy. Canada and Mexico are two of America's most important trade partners in energy markets. The Trump Administration should build off that success. Strengthening the integration of energy markets among the three countries will unleash the massive amount of energy abundance in North America.
Join us as we hear from experts on how enhancing energy trade with Canada and Mexico will result in more jobs and affordable power for American households and help achieve the Trump Administration's goal of energy dominance.